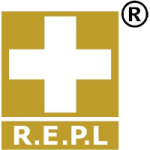 Website Renovision Exports Pvt. Ltd.
No. of Vacancies – 1
Brief Profile – Having Fair knowledge and Hands on Pharma Product
Management work; Literature/ Visual Aid Designing, Content
writing, PowerPoint presentation, Vendor Management,
Monthly and Quarterly review Meeting coordination and
arrangement and Sales analysis.
Should be good at PowerPoint and Excel work.
Excellent communication and writing Skills.
Experience – 6months – 1.5 years
Place – Mumbai